Join the Vibrant Philadelphia Pride March and Festival, Presented by Galaei
Pride 365: A Program of Galaei is thrilled to invite the LGBTQ+ community and allies to join in the celebration of "Love, Light, and Liberation" at the highly anticipated 2023 Philadelphia Pride March and Festival, taking place on Sunday, June 4, 2023. This annual event promises to be a spectacular gathering of diverse individuals, showcasing the spirit of unity and pride. With a new march route, an awe-inspiring 200-foot record-breaking flag, over 200 vendors, and exciting early details, this promises to be Philadelphia's largest pride celebration to date.
March for Love and Acceptance
The pride festivities will kick off with the Pride March at 10:30am on June 4th, starting at the intersection of 6th and Walnut streets. The march is open to everyone, with no registration required. Floats and vehicles will not be permitted to ensure a safe and inclusive environment. The Pride March offers an opportunity to come together, listen to empowering speeches, enjoy uplifting music, and share the joy of being part of a vibrant and diverse community.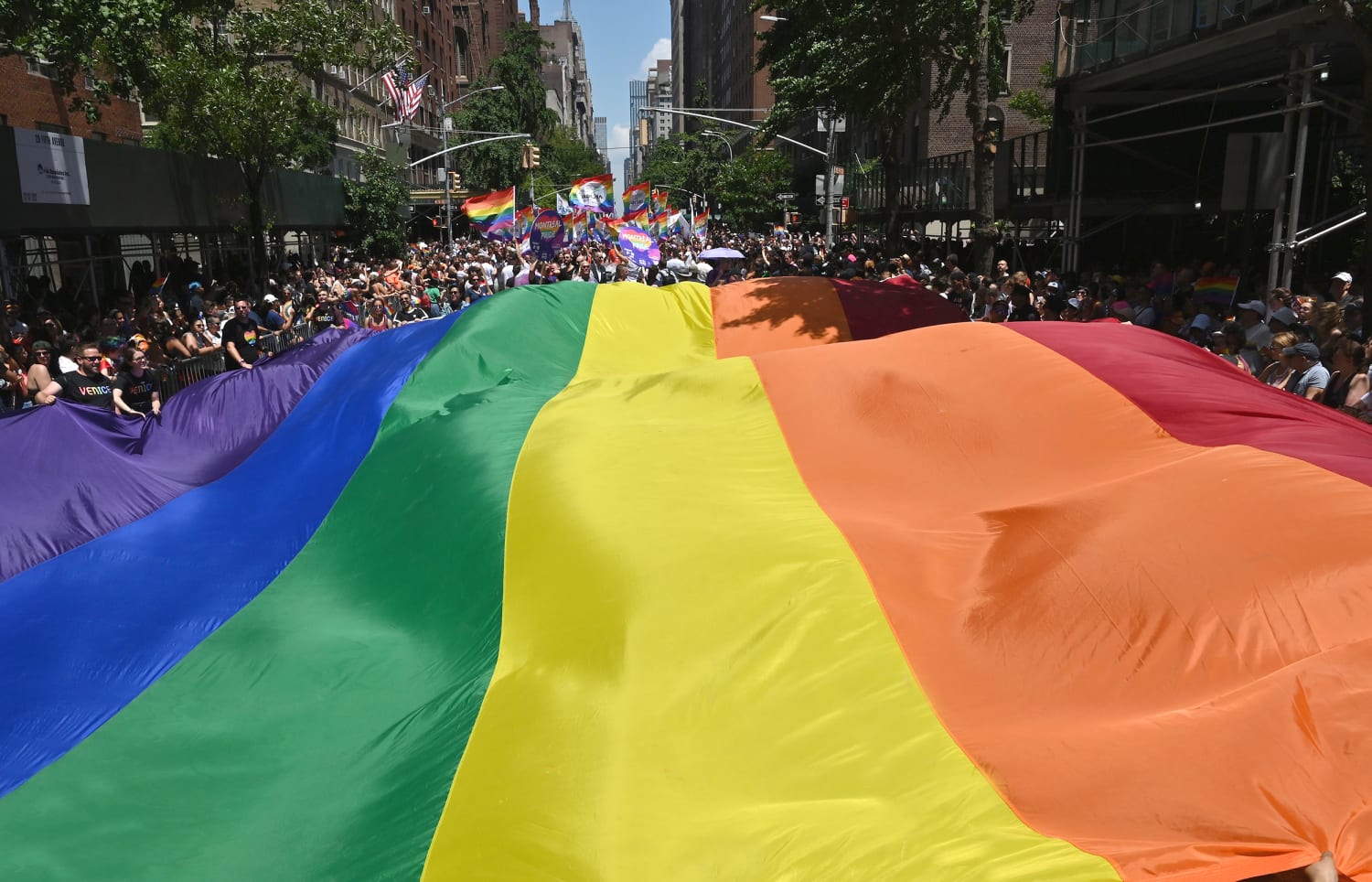 Unveiling the Grand Pride Flag
As the march progresses towards the Gayborhood, prepare to witness the unveiling of an extraordinary symbol of pride. A monumental 200-foot-long pride flag, the largest in Philadelphia's history, will be proudly revealed with the help of numerous community members and dedicated volunteers. This awe-inspiring flag is not only a testament to the city's unwavering support for the LGBTQ+ community but also aims to set the record as the biggest pride flag in Pennsylvania. Its custom design by Galaei and local production emphasize the importance of unity and representation.
Experience the Vibrant Pride Festival
After the march concludes, the Philadelphia Pride Festival will commence at noon, running until 7:00pm. The festival will stretch across the Gayborhood, encompassing Walnut to Cypress streets, and Quince to Juniper streets, with select roads closed to create a vibrant and inclusive space. Prepare to immerse yourself in a sensational celebration filled with over 200 small businesses, captivating performers, talented entertainers, inspiring artists, diverse vendors, local bars, food trucks, and engaging community organizations. There will be something for everyone at this extraordinary event.
An Inclusive Community Celebration
Galaei's Pride 365 initiative has taken on the responsibility of organizing this year's festivities, with a renewed commitment to community, stability, and purpose. As an organization serving queer, trans, black, brown, indigenous, and people of color, Galaei aims to create an inclusive and empowering environment for all. Pride is more than just a party—it is an opportunity to honor our activist roots, challenge societal norms, and celebrate our authentic selves.
Tyrell Brown, Executive Director and Community Organizer of Galaei, emphasizes the significance of Pride 365 and the Philadelphia Pride March and Festival in bringing "Love, Light, and Liberation" to every corner of the Greater Philadelphia community. It is a time to support one another, build connections, and embrace the diversity that makes us strong.
Embracing the Theme: "Love, Light, and Liberation"
Galaei has chosen the theme of "Love, Light, and Liberation" for the 2023 celebration, a concept coined by Hazel Edwards, Galaei's TINGS (Trans Intersex NonBinary and Gender Nonconforming Services) Program Manager. This theme represents a call to celebrate our love for community, the positive impact we make in the world, and the ongoing fight for liberation for all QTBIPOC